Online LIVE and RECORDED Webinars
Add what you would like to subscribe to:
All LIVE webinars are scheduled for the 3rd Tuesday of each month from 7:00 pm – 8:00 pm (EST). A registration link, access code, and program summary will be sent to you two weeks before the program via email.
All webinar attendees will be provided with one CE Credit upon request.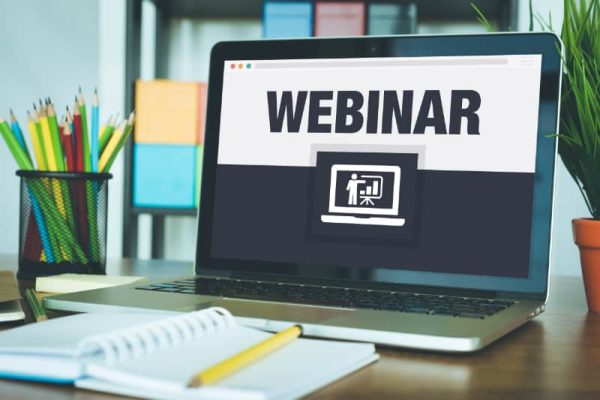 Get Out of Your OWN WAY [Developing a Winning Mindset to Increase Dental Sleep Success] - (10/18/22)

-

Warning: Undefined variable $readonly in /home/tucker/public_html/wp-content/plugins/woocommerce/templates/global/quantity-input.php on line 39
id="qty_field_7403" class="input-text qty text" name="wcplpro_quantity" value="1" title="Qty" size="4" min="0" max="9999999999999999"
Warning: Undefined variable $readonly in /home/tucker/public_html/wp-content/plugins/woocommerce/templates/global/quantity-input.php on line 48
step="1" placeholder="
Warning: Undefined variable $placeholder in /home/tucker/public_html/wp-content/plugins/woocommerce/templates/global/quantity-input.php on line 50
" inputmode="numeric" autocomplete="on" />

+

$

95.00
The Clinical Application for Sleep Image in Your Dental Practice - (8/23/2022)

-

Warning: Undefined variable $readonly in /home/tucker/public_html/wp-content/plugins/woocommerce/templates/global/quantity-input.php on line 39
id="qty_field_7342" class="input-text qty text" name="wcplpro_quantity" value="1" title="Qty" size="4" min="0" max="9999999999999999"
Warning: Undefined variable $readonly in /home/tucker/public_html/wp-content/plugins/woocommerce/templates/global/quantity-input.php on line 48
step="1" placeholder="
Warning: Undefined variable $placeholder in /home/tucker/public_html/wp-content/plugins/woocommerce/templates/global/quantity-input.php on line 50
" inputmode="numeric" autocomplete="on" />

+

$

0.00
National Payment Trends and Current Coverage Criteria - (7/19/2022)

-

Warning: Undefined variable $readonly in /home/tucker/public_html/wp-content/plugins/woocommerce/templates/global/quantity-input.php on line 39
id="qty_field_7310" class="input-text qty text" name="wcplpro_quantity" value="1" title="Qty" size="4" min="0" max="9999999999999999"
Warning: Undefined variable $readonly in /home/tucker/public_html/wp-content/plugins/woocommerce/templates/global/quantity-input.php on line 48
step="1" placeholder="
Warning: Undefined variable $placeholder in /home/tucker/public_html/wp-content/plugins/woocommerce/templates/global/quantity-input.php on line 50
" inputmode="numeric" autocomplete="on" />

+

$

95.00
Overcoming Obstacles to Obtaining Sleep Diagnoses with the Latest Technologies – (6/21/2022)

-

Warning: Undefined variable $readonly in /home/tucker/public_html/wp-content/plugins/woocommerce/templates/global/quantity-input.php on line 39
id="qty_field_7288" class="input-text qty text" name="wcplpro_quantity" value="1" title="Qty" size="4" min="0" max="9999999999999999"
Warning: Undefined variable $readonly in /home/tucker/public_html/wp-content/plugins/woocommerce/templates/global/quantity-input.php on line 48
step="1" placeholder="
Warning: Undefined variable $placeholder in /home/tucker/public_html/wp-content/plugins/woocommerce/templates/global/quantity-input.php on line 50
" inputmode="numeric" autocomplete="on" />

+

$

95.00
HRV and Sleep – (5/17/2022)

-

Warning: Undefined variable $readonly in /home/tucker/public_html/wp-content/plugins/woocommerce/templates/global/quantity-input.php on line 39
id="qty_field_7275" class="input-text qty text" name="wcplpro_quantity" value="1" title="Qty" size="4" min="0" max="9999999999999999"
Warning: Undefined variable $readonly in /home/tucker/public_html/wp-content/plugins/woocommerce/templates/global/quantity-input.php on line 48
step="1" placeholder="
Warning: Undefined variable $placeholder in /home/tucker/public_html/wp-content/plugins/woocommerce/templates/global/quantity-input.php on line 50
" inputmode="numeric" autocomplete="on" />

+

$

95.00
Sleep and the Brain - (4/19/2022)

-

Warning: Undefined variable $readonly in /home/tucker/public_html/wp-content/plugins/woocommerce/templates/global/quantity-input.php on line 39
id="qty_field_7262" class="input-text qty text" name="wcplpro_quantity" value="1" title="Qty" size="4" min="0" max="9999999999999999"
Warning: Undefined variable $readonly in /home/tucker/public_html/wp-content/plugins/woocommerce/templates/global/quantity-input.php on line 48
step="1" placeholder="
Warning: Undefined variable $placeholder in /home/tucker/public_html/wp-content/plugins/woocommerce/templates/global/quantity-input.php on line 50
" inputmode="numeric" autocomplete="on" />

+

$

95.00
The Sleep Patch: A Step-By-Step Implementation Guide - (3/22/2022)

-

Warning: Undefined variable $readonly in /home/tucker/public_html/wp-content/plugins/woocommerce/templates/global/quantity-input.php on line 39
id="qty_field_7074" class="input-text qty text" name="wcplpro_quantity" value="1" title="Qty" size="4" min="0" max="9999999999999999"
Warning: Undefined variable $readonly in /home/tucker/public_html/wp-content/plugins/woocommerce/templates/global/quantity-input.php on line 48
step="1" placeholder="
Warning: Undefined variable $placeholder in /home/tucker/public_html/wp-content/plugins/woocommerce/templates/global/quantity-input.php on line 50
" inputmode="numeric" autocomplete="on" />

+

$

95.00
Missed or Misdiagnosed - The Case of Mild to Moderate Obstructive Sleep Apnea and What We Can Do for These Patients - (2/15/2022)

-

Warning: Undefined variable $readonly in /home/tucker/public_html/wp-content/plugins/woocommerce/templates/global/quantity-input.php on line 39
id="qty_field_7000" class="input-text qty text" name="wcplpro_quantity" value="1" title="Qty" size="4" min="0" max="9999999999999999"
Warning: Undefined variable $readonly in /home/tucker/public_html/wp-content/plugins/woocommerce/templates/global/quantity-input.php on line 48
step="1" placeholder="
Warning: Undefined variable $placeholder in /home/tucker/public_html/wp-content/plugins/woocommerce/templates/global/quantity-input.php on line 50
" inputmode="numeric" autocomplete="on" />

+

$

95.00
Why ProSomnus® EVO™? - (1/18/2022)

-

Warning: Undefined variable $readonly in /home/tucker/public_html/wp-content/plugins/woocommerce/templates/global/quantity-input.php on line 39
id="qty_field_6994" class="input-text qty text" name="wcplpro_quantity" value="1" title="Qty" size="4" min="0" max="9999999999999999"
Warning: Undefined variable $readonly in /home/tucker/public_html/wp-content/plugins/woocommerce/templates/global/quantity-input.php on line 48
step="1" placeholder="
Warning: Undefined variable $placeholder in /home/tucker/public_html/wp-content/plugins/woocommerce/templates/global/quantity-input.php on line 50
" inputmode="numeric" autocomplete="on" />

+

$

95.00
Possible Orthodontic Solutions for Adults With Airway Problems - (11/16/21)

-

Warning: Undefined variable $readonly in /home/tucker/public_html/wp-content/plugins/woocommerce/templates/global/quantity-input.php on line 39
id="qty_field_6952" class="input-text qty text" name="wcplpro_quantity" value="1" title="Qty" size="4" min="0" max="9999999999999999"
Warning: Undefined variable $readonly in /home/tucker/public_html/wp-content/plugins/woocommerce/templates/global/quantity-input.php on line 48
step="1" placeholder="
Warning: Undefined variable $placeholder in /home/tucker/public_html/wp-content/plugins/woocommerce/templates/global/quantity-input.php on line 50
" inputmode="numeric" autocomplete="on" />

+

$

95.00
Myofunctional Therapy and Its Role in Sleep Disordered Breathing - (10/19/2021)

-

Warning: Undefined variable $readonly in /home/tucker/public_html/wp-content/plugins/woocommerce/templates/global/quantity-input.php on line 39
id="qty_field_6934" class="input-text qty text" name="wcplpro_quantity" value="1" title="Qty" size="4" min="0" max="9999999999999999"
Warning: Undefined variable $readonly in /home/tucker/public_html/wp-content/plugins/woocommerce/templates/global/quantity-input.php on line 48
step="1" placeholder="
Warning: Undefined variable $placeholder in /home/tucker/public_html/wp-content/plugins/woocommerce/templates/global/quantity-input.php on line 50
" inputmode="numeric" autocomplete="on" />

+

$

95.00
The Utilization of the PAOO™ Technique to Increase Oral Cavity Volume for OSA and Potential OSA Patients - (9-21-202)

-

Warning: Undefined variable $readonly in /home/tucker/public_html/wp-content/plugins/woocommerce/templates/global/quantity-input.php on line 39
id="qty_field_6826" class="input-text qty text" name="wcplpro_quantity" value="1" title="Qty" size="4" min="0" max="9999999999999999"
Warning: Undefined variable $readonly in /home/tucker/public_html/wp-content/plugins/woocommerce/templates/global/quantity-input.php on line 48
step="1" placeholder="
Warning: Undefined variable $placeholder in /home/tucker/public_html/wp-content/plugins/woocommerce/templates/global/quantity-input.php on line 50
" inputmode="numeric" autocomplete="on" />

+

$

95.00
Inspire Hypoglossal Nerve Stimulation in a Dental Sleep Practice - (8/17/21)

-

Warning: Undefined variable $readonly in /home/tucker/public_html/wp-content/plugins/woocommerce/templates/global/quantity-input.php on line 39
id="qty_field_6805" class="input-text qty text" name="wcplpro_quantity" value="1" title="Qty" size="4" min="0" max="9999999999999999"
Warning: Undefined variable $readonly in /home/tucker/public_html/wp-content/plugins/woocommerce/templates/global/quantity-input.php on line 48
step="1" placeholder="
Warning: Undefined variable $placeholder in /home/tucker/public_html/wp-content/plugins/woocommerce/templates/global/quantity-input.php on line 50
" inputmode="numeric" autocomplete="on" />

+

$

95.00
Medical Billing Expert Panel - How to Effectively Apply Medical Insurance in a Dental Practice - (7/20/21)

-

Warning: Undefined variable $readonly in /home/tucker/public_html/wp-content/plugins/woocommerce/templates/global/quantity-input.php on line 39
id="qty_field_6636" class="input-text qty text" name="wcplpro_quantity" value="1" title="Qty" size="4" min="0" max="9999999999999999"
Warning: Undefined variable $readonly in /home/tucker/public_html/wp-content/plugins/woocommerce/templates/global/quantity-input.php on line 48
step="1" placeholder="
Warning: Undefined variable $placeholder in /home/tucker/public_html/wp-content/plugins/woocommerce/templates/global/quantity-input.php on line 50
" inputmode="numeric" autocomplete="on" />

+

$

95.00
Airway Focused Orthodontics; Healthier Children with Beautiful Faces and Smiles - (6/15/21)

-

Warning: Undefined variable $readonly in /home/tucker/public_html/wp-content/plugins/woocommerce/templates/global/quantity-input.php on line 39
id="qty_field_6622" class="input-text qty text" name="wcplpro_quantity" value="1" title="Qty" size="4" min="0" max="9999999999999999"
Warning: Undefined variable $readonly in /home/tucker/public_html/wp-content/plugins/woocommerce/templates/global/quantity-input.php on line 48
step="1" placeholder="
Warning: Undefined variable $placeholder in /home/tucker/public_html/wp-content/plugins/woocommerce/templates/global/quantity-input.php on line 50
" inputmode="numeric" autocomplete="on" />

+

$

95.00
Dental Sleep Practice Failure to Thrive – A Root Cause Analysis - (5/18/21)

-

Warning: Undefined variable $readonly in /home/tucker/public_html/wp-content/plugins/woocommerce/templates/global/quantity-input.php on line 39
id="qty_field_6320" class="input-text qty text" name="wcplpro_quantity" value="1" title="Qty" size="4" min="0" max="9999999999999999"
Warning: Undefined variable $readonly in /home/tucker/public_html/wp-content/plugins/woocommerce/templates/global/quantity-input.php on line 48
step="1" placeholder="
Warning: Undefined variable $placeholder in /home/tucker/public_html/wp-content/plugins/woocommerce/templates/global/quantity-input.php on line 50
" inputmode="numeric" autocomplete="on" />

+

$

95.00
Simplified Treatment of OSA and Utilization of High Resolution Pulse Oximetry - (4/20/21)

-

Warning: Undefined variable $readonly in /home/tucker/public_html/wp-content/plugins/woocommerce/templates/global/quantity-input.php on line 39
id="qty_field_6298" class="input-text qty text" name="wcplpro_quantity" value="1" title="Qty" size="4" min="0" max="9999999999999999"
Warning: Undefined variable $readonly in /home/tucker/public_html/wp-content/plugins/woocommerce/templates/global/quantity-input.php on line 48
step="1" placeholder="
Warning: Undefined variable $placeholder in /home/tucker/public_html/wp-content/plugins/woocommerce/templates/global/quantity-input.php on line 50
" inputmode="numeric" autocomplete="on" />

+

$

95.00
Otolaryngologist's Perspective on Sleep Dentistry - (3/16/21)

-

Warning: Undefined variable $readonly in /home/tucker/public_html/wp-content/plugins/woocommerce/templates/global/quantity-input.php on line 39
id="qty_field_5859" class="input-text qty text" name="wcplpro_quantity" value="1" title="Qty" size="4" min="0" max="9999999999999999"
Warning: Undefined variable $readonly in /home/tucker/public_html/wp-content/plugins/woocommerce/templates/global/quantity-input.php on line 48
step="1" placeholder="
Warning: Undefined variable $placeholder in /home/tucker/public_html/wp-content/plugins/woocommerce/templates/global/quantity-input.php on line 50
" inputmode="numeric" autocomplete="on" />

+

$

95.00
The Good, The Bad and The Ugly of Social Media - (2/16/21)

-

Warning: Undefined variable $readonly in /home/tucker/public_html/wp-content/plugins/woocommerce/templates/global/quantity-input.php on line 39
id="qty_field_5763" class="input-text qty text" name="wcplpro_quantity" value="1" title="Qty" size="4" min="0" max="9999999999999999"
Warning: Undefined variable $readonly in /home/tucker/public_html/wp-content/plugins/woocommerce/templates/global/quantity-input.php on line 48
step="1" placeholder="
Warning: Undefined variable $placeholder in /home/tucker/public_html/wp-content/plugins/woocommerce/templates/global/quantity-input.php on line 50
" inputmode="numeric" autocomplete="on" />

+

$

95.00
I'm Not Bob the Builder! Comprehensive Care Based on the Airway. - (1/19/21)

-

Warning: Undefined variable $readonly in /home/tucker/public_html/wp-content/plugins/woocommerce/templates/global/quantity-input.php on line 39
id="qty_field_5758" class="input-text qty text" name="wcplpro_quantity" value="1" title="Qty" size="4" min="0" max="9999999999999999"
Warning: Undefined variable $readonly in /home/tucker/public_html/wp-content/plugins/woocommerce/templates/global/quantity-input.php on line 48
step="1" placeholder="
Warning: Undefined variable $placeholder in /home/tucker/public_html/wp-content/plugins/woocommerce/templates/global/quantity-input.php on line 50
" inputmode="numeric" autocomplete="on" />

+

$

95.00
Treatment of the Edentulous OSA Patient with Oral Appliance Therapy - (12/22/20)

-

Warning: Undefined variable $readonly in /home/tucker/public_html/wp-content/plugins/woocommerce/templates/global/quantity-input.php on line 39
id="qty_field_5755" class="input-text qty text" name="wcplpro_quantity" value="1" title="Qty" size="4" min="0" max="9999999999999999"
Warning: Undefined variable $readonly in /home/tucker/public_html/wp-content/plugins/woocommerce/templates/global/quantity-input.php on line 48
step="1" placeholder="
Warning: Undefined variable $placeholder in /home/tucker/public_html/wp-content/plugins/woocommerce/templates/global/quantity-input.php on line 50
" inputmode="numeric" autocomplete="on" />

+

$

95.00
Chronic Opiates and Sleep - (11/17/20)

-

Warning: Undefined variable $readonly in /home/tucker/public_html/wp-content/plugins/woocommerce/templates/global/quantity-input.php on line 39
id="qty_field_5752" class="input-text qty text" name="wcplpro_quantity" value="1" title="Qty" size="4" min="0" max="9999999999999999"
Warning: Undefined variable $readonly in /home/tucker/public_html/wp-content/plugins/woocommerce/templates/global/quantity-input.php on line 48
step="1" placeholder="
Warning: Undefined variable $placeholder in /home/tucker/public_html/wp-content/plugins/woocommerce/templates/global/quantity-input.php on line 50
" inputmode="numeric" autocomplete="on" />

+

$

95.00
Heart Rate Variability (HRV) - (10/20/20)

-

Warning: Undefined variable $readonly in /home/tucker/public_html/wp-content/plugins/woocommerce/templates/global/quantity-input.php on line 39
id="qty_field_5749" class="input-text qty text" name="wcplpro_quantity" value="1" title="Qty" size="4" min="0" max="9999999999999999"
Warning: Undefined variable $readonly in /home/tucker/public_html/wp-content/plugins/woocommerce/templates/global/quantity-input.php on line 48
step="1" placeholder="
Warning: Undefined variable $placeholder in /home/tucker/public_html/wp-content/plugins/woocommerce/templates/global/quantity-input.php on line 50
" inputmode="numeric" autocomplete="on" />

+

$

95.00
Webinar - Dental Sleep Marketing Inside Out and Outside In Tools To Use Now

-

Warning: Undefined variable $readonly in /home/tucker/public_html/wp-content/plugins/woocommerce/templates/global/quantity-input.php on line 39
id="qty_field_5064" class="input-text qty text" name="wcplpro_quantity" value="1" title="Qty" size="4" min="0" max="9999999999999999"
Warning: Undefined variable $readonly in /home/tucker/public_html/wp-content/plugins/woocommerce/templates/global/quantity-input.php on line 48
step="1" placeholder="
Warning: Undefined variable $placeholder in /home/tucker/public_html/wp-content/plugins/woocommerce/templates/global/quantity-input.php on line 50
" inputmode="numeric" autocomplete="on" />

+

$

95.00
Webinar – How to Navigate Sleep Telemedicine in Your Practice

-

Warning: Undefined variable $readonly in /home/tucker/public_html/wp-content/plugins/woocommerce/templates/global/quantity-input.php on line 39
id="qty_field_5023" class="input-text qty text" name="wcplpro_quantity" value="1" title="Qty" size="4" min="0" max="9999999999999999"
Warning: Undefined variable $readonly in /home/tucker/public_html/wp-content/plugins/woocommerce/templates/global/quantity-input.php on line 48
step="1" placeholder="
Warning: Undefined variable $placeholder in /home/tucker/public_html/wp-content/plugins/woocommerce/templates/global/quantity-input.php on line 50
" inputmode="numeric" autocomplete="on" />

+

$

95.00
Webinar – Adapt and Move Into The Future of Dental Sleep Medicine

-

Warning: Undefined variable $readonly in /home/tucker/public_html/wp-content/plugins/woocommerce/templates/global/quantity-input.php on line 39
id="qty_field_4887" class="input-text qty text" name="wcplpro_quantity" value="1" title="Qty" size="4" min="0" max="9999999999999999"
Warning: Undefined variable $readonly in /home/tucker/public_html/wp-content/plugins/woocommerce/templates/global/quantity-input.php on line 48
step="1" placeholder="
Warning: Undefined variable $placeholder in /home/tucker/public_html/wp-content/plugins/woocommerce/templates/global/quantity-input.php on line 50
" inputmode="numeric" autocomplete="on" />

+

$

95.00
Webinar – A Deeper Dive Into Oral Sleep Devices

-

Warning: Undefined variable $readonly in /home/tucker/public_html/wp-content/plugins/woocommerce/templates/global/quantity-input.php on line 39
id="qty_field_4877" class="input-text qty text" name="wcplpro_quantity" value="1" title="Qty" size="4" min="0" max="9999999999999999"
Warning: Undefined variable $readonly in /home/tucker/public_html/wp-content/plugins/woocommerce/templates/global/quantity-input.php on line 48
step="1" placeholder="
Warning: Undefined variable $placeholder in /home/tucker/public_html/wp-content/plugins/woocommerce/templates/global/quantity-input.php on line 50
" inputmode="numeric" autocomplete="on" />

+

$

95.00
Webinar – Screening Your Patients for Sleep-Related Breathing Disorders with GEMPro

-

Warning: Undefined variable $readonly in /home/tucker/public_html/wp-content/plugins/woocommerce/templates/global/quantity-input.php on line 39
id="qty_field_4853" class="input-text qty text" name="wcplpro_quantity" value="1" title="Qty" size="4" min="0" max="9999999999999999"
Warning: Undefined variable $readonly in /home/tucker/public_html/wp-content/plugins/woocommerce/templates/global/quantity-input.php on line 48
step="1" placeholder="
Warning: Undefined variable $placeholder in /home/tucker/public_html/wp-content/plugins/woocommerce/templates/global/quantity-input.php on line 50
" inputmode="numeric" autocomplete="on" />

+

$

95.00
* Prices shown are for NON-MEMBERS *