AIRWAY AND BREATHING DISORDERS
FROM RECOGNITION TO MANAGEMENT AND BEYOND
AIRWAY AND BREATHING DISORDERS -
There are a number of hurdles that you and your dental team will need to overcome in order to successfully implement treating patients with Sleep Related Breathing Disorders (SRBD) in your practice. This two-day program will provide you with the knowledge you need to get started. Team members attending this course will have the opportunity to participate in several breakout sessions regarding Clinical Management of Patients.
Basics of Sleep, Sleep Medicine and Sleep Disorders
The Role of the Dentist in Sleep Medicine
Screening for Sleep Disorders
Testing: PSG and HST; The Developing Role of Pulse Oximetry
Management of Airway and Breathing Disorders (SRBD)
Oral Appliances for Airway and Breathing Disorders (SRBD)
The Jaw/Bite Registration for Construction of an Oral Appliance (Demonstration and Hands-On Exercise)
Sleep Bruxism: The Entry Point for the Dentist
The Role of 3D Imaging in Airway and Breathing Disorders
Medical Billing
Marketing and Practice Management
JUST FOR YOUR TEAM… SPECIAL BREAKOUT SESSION
"Clinical Management of your Dental Sleep Medicine Patients"
Treatment Sequencing and Related Appointments
Consultation, Impression and Bite Registration
Record Collection – SOAP Notes
How to Answer Questions Without the Doctor's Presence
Delivery of the Oral Appliance
Fitting and Adjusting the Appliance to Correct Comfort and Bite
Follow-Up Appointments
Address the Patient's Needs Regarding Issues or Complaints
AIRWAY AND BREATHING DISORDERS -
Now that you have completed the basic implementation of dental sleep medicine into your practice, it's time to consider your next steps for growing this patient service.
Basic Review of Sleep "Breathing Disorders and Neurobiology"
Pediatric and Adolescent Sleep
Health and Medical Conditions Related to Sleep
Sleep Bruxism Updated
Myofunctional Therapy
Sleep Related TMD/TMJ/OFP (includes headache)
Management of the Edentulous Patient
Imaging for Breathing Disorders
Review of Oral Appliances (all aspects)
Attendee Case Review(s)
Follow-up Testing
Other Sleep Disorders of Interest and Concern
Meet Our Amazing Faculty!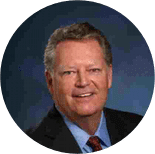 John H. Tucker, DMD, DICOI, DABDSM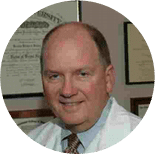 Dennis R. Bailey, DDS, FAAOP, D-ABDSM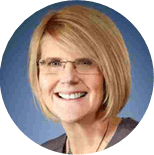 Tammy Caldwell, Dental Assistant
Register for Both Courses
and SAVE 20%
Dentist: $3,192 (save $798)
Additional Team Members: $316 (save $79)
AIRWAY AND BREATHING DISORDERS ESSENTIALS
Dentist: $1,995   Team Member: $395
AIRWAY AND BREATHING DISORDERS AMPLIFIED
Dentist: $1,995   Team Member: $395
REGISTER FOR BOTH COURSES WITHIN 30 DAYS OF THE "ESSENTIALS" PROGRAM START AND RECEIVE A COPY OF…
"Dental Management of Sleep Disorders"
by Ronald Attanasio and Dennis R. Bailey