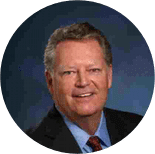 John H. Tucker, DMD, DICOI, DABDSM
John H. Tucker has maintained a private practice in Erie, Pennsylvania since 1982. He is a graduate of the University of Pittsburgh School of Dental Medicine. Dr. Tucker has a special interest in the treatment of Obstructive Sleep Apnea. As a Diplomate of The American Board of Dental Sleep Medicine, he is exceptionally qualified to manage this serious problem with Oral Appliance Therapy. Dr. Tucker was named one of the Best Sleep Doctors in 2012 & 2013 by the Sleep Review Journals for Sleep Specialists. He has been actively treating patients in the Tri-State Erie area for the past ten years. Dr. Tucker works directly with sleep physicians and sleep centers to ensure that his patients receive the most positive treatment outcome possible. He founded Erie Dental Sleep Therapy, LLC in 2007. Erie Dental Sleep Therapy, LLC became the eighth AADSM Accredited facility in June of 2012. Erie Dental Sleep Therapy, LLC was also named one of the Best Sleep Facilities in 2012 by the Sleep Review Journals for Sleep Specialists.

Dr. Tucker is passionate about educating the dental profession in treatment of the PAP intolerant Obstructive Sleep Apnea patient. He has presented approximately 1700 hours of continuing education on treating the PAP intolerant patient with Oral Appliance Therapy nationally and internationally over the past six years. Dr. Tucker has also published numerous articles regarding Oral Appliance Therapy for OSA patients that are unable to tolerate PAP therapy.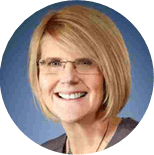 Tammy Caldwell, Dental Assistant
"Clinical Management of Your Dental Sleep Medicine Patients"
This incredible segment featuring 8 hours of training is specifically dedicated to helping the team understand their role in supporting your efforts to treat these patients. This segment will be presented by Tammy Caldwell, Dr. Tucker's chairside assistant for the last five years. In her 27-year career, Tammy has worked as an Office Coordinator, but found her passion was in chairside assisting. She is uniquely qualified to provide your team with the best practices for treating your CPAP intolerant patients.